First 5 months of 2018 outpace prior years in city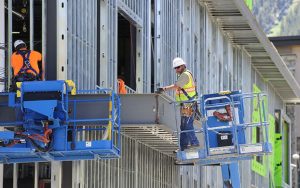 Looking across Ketchum, the story of new commercial property development is no longer solely focused on new hotels.
The construction of the Limelight Hotel on Main Street and the anticipated construction of the Auberge Resort Sun Valley hotel were the major new commercial development projects in Ketchum in 2015 and 2016, according to building activity reports maintained by the city government.
The city recorded those projects when their developers paid their building-permit fees; the Limelight wrapped up construction in 2017 and the Auberge will have until 2021 to complete construction.